Well-being Trend For Flooring: Domotex 2020
I've been working with Domotex for three years already and was invited back for 2020 to moderate a trend panel with some of Europe's top bloggers (also The Ruggist from Canada) AND to take part in a display about flooring trends. I'm so honored that I have been part of this great flooring fair in my own city because I love rugs, hardwood, polished cement, tile, and anything really underfoot that makes for a striking interior though there is one catch – it must be a floor that contributes to my well-being in some way.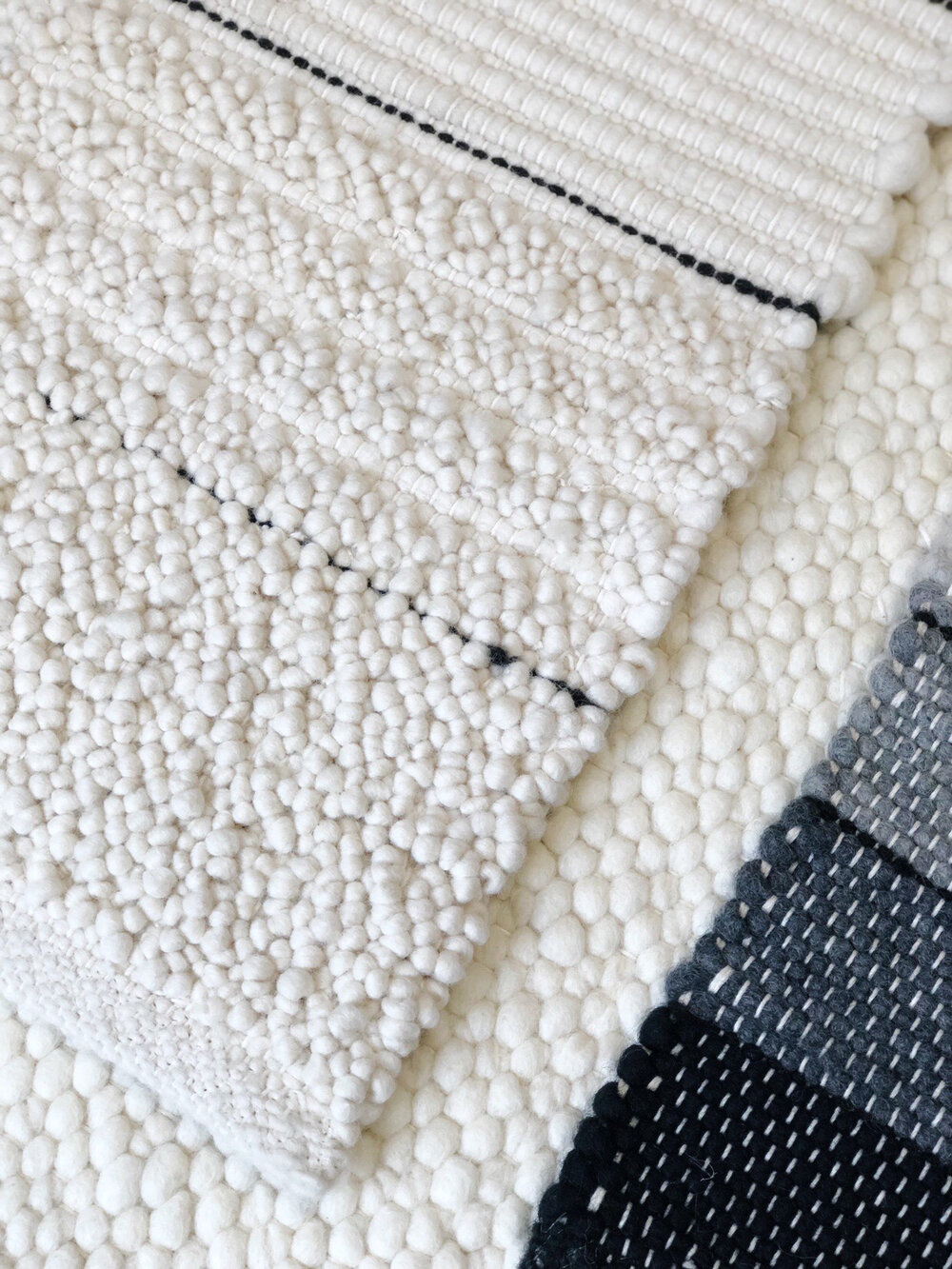 Well-being is the state of being comfortable, healthy, or happy, and it has always been a big focus in my life. That is why I studied interior design in the first place and started my blog, then wrote books about it and now have my own interiors magazine. Being happy, feeling good at home, having good health… It all really matters.
The 2020 DOMOTEX theme is "Atmysphere" which is all about the importance of floors and how they affect our well-being with a spotlight on key trends: Well-being, Acoustics, Outdoor, Green Living, Sustainable Flooring and Floor & More.
When Domotex asked me to focus on a trend for flooring for 2020, I immediately thought of WELL-BEING since it's in front of me each when I wake up – I decide to live healthily and focus on my wellness for that day. I make sure to only eat food that helps me to accomplish my wellness goals and I decorate and clean my home regularly to ensure that well-being isn't just about me and my body, but it's about where I live – it's all around me. But it hasn't always been the case – I was more focused on being happy and living in a beautiful space and much less focused on exercise and food – but that all shifted this year when my father died. Now, I am focused on nutrition and exercise more than ever before in my life so well-being has taken on another dimension for me.
When it comes to the well-being trend for floors, how does this fit exactly?
Well if you think of it, we spend most of our day on computers, at desks, swiping on smartphones, sitting in cars or using public transportation… It's not surprising so many suffer from addictions, loneliness, and episodes of depression. Most of the things we interact with our electronic devices. We long to connect with others, to touch, to laugh and simply fall into bed each night with a good feeling inside. This is why most of us can't wait for vacation – time to get away and relax. For me, the wellness trend is all about bringing our favorite spa or travel destination home, so we don't have to leave the house to feel nurtured and cared for. Why always long to go to a resort to rest when we can stay home – just make the home environment more supportive of your well-being!
The right flooring can make a huge impact on our physical and emotional health, but also choosing floors that are made well under fair conditions that are durable and sustainable – this also gives us a good night's sleep because we've made a good choice in our investment. We can't do everything right, but we can do some things right, so make a good choice with your flooring since it's one of your biggest investments AND since you are touching it daily – it's all around you.
I've focused on the wellness trend because I also believe it's sustainable – it's a trend that is here to stay, because once you turn your home into a sanctuary filled with things that uplift you, you'll never want to go back to a time when you didn't place such great attention to your interiors. The other lovely bloggers (their themes and posts are linked below so you can see their trend) have put together their own mood board according to the trend they've selected. Part of my mood board is above in the photos shown.
At Domotex, our trend boards will be on display on our own stand which is very exciting AND we will also take the stage for an hour and have a panel discussion in which I am the moderator, on Saturday, 12 January from 1:00-2:00 in English — Please arrive a few minutes early to get a seat since it's normally a full house. We can't wait to welcome you!
GET YOUR TICKET HERE TO SEE US!
Green Living with Mette from Monsterscircus
Sustainable Flooring with Desiree from Vosgesparis
Floor & More with Agata from Passion Shake
Outdoor with Camilla Bellini
Acoustics with Stefan from Trendstefan
See you at Domotex very soon, I can't wait to be there again for the third year!!!
Love,
Holly
(Note: This post is sponsored by Domotex. All opinions, photos and thoughts are my own. Thank you for supporting the brands and clients which allow me to keep this blog up and running since January 2006 – nearly 15 years!)