Handmade Spotlight: From Tree To Sea Ceramics
I've been writing on decor8 since January 2006, which means I am incredibly stubborn when it comes to sticking to things that I love and believe in regardless of popularity or numbers. My blog has been massive with huge amounts or readers and today, the readers are more spread throughout all of my social channels, yet I still love to visit decor8 a few times a week (this week I'll be blogging daily) because I love it here so much. I also love the stories that I find, the homes I can't get enough of, the talented people who make and design such lovely things, and the overall belief that if you put time and effort into your home, it rewards you with such powerful energy that supports everything else that you do in life.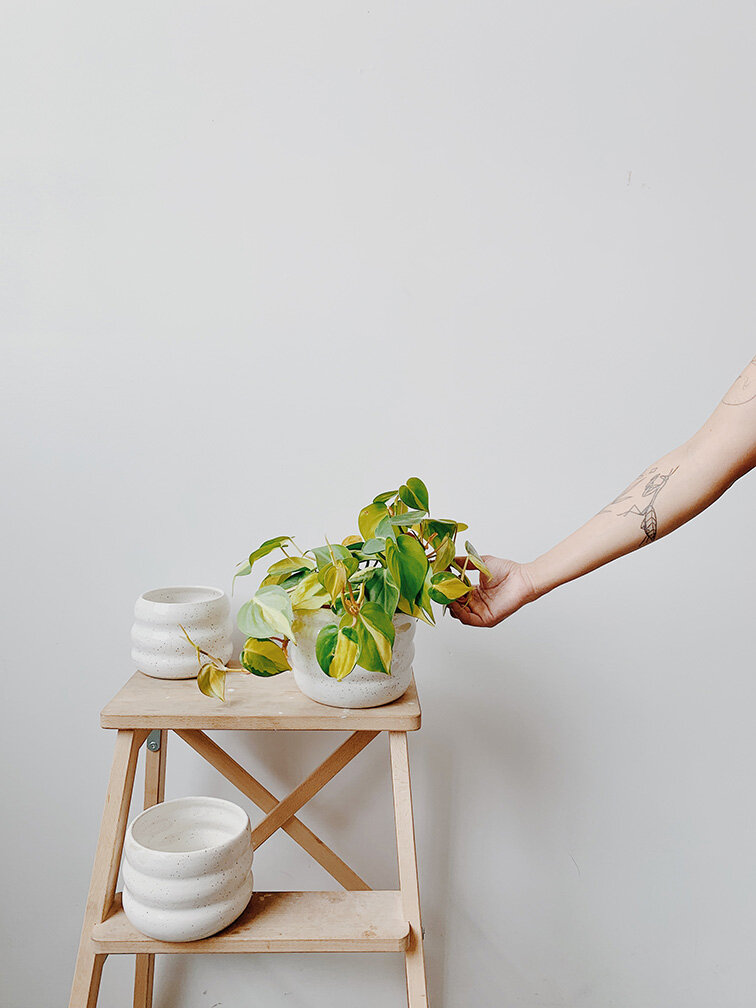 When I decorate, redecorate, renovate, whatever… I always follow some rules. For example, I make sure to only show things that I love and that make me feel positive and light. The rest is stored away or donated. I also weave in vintage and handmade pieces to my rooms to give them character and add that certain "something". There is nothing that makes my rooms more 'blah' than when I fill them only with new things. There is no personality without a good mix, in my opinion. When the home looks like a catalog and not a warm, cozy space, I'm personally not inspired at all and everything else in my life suffers when I don't feel good at home. Are you the same?
With my love and respect for handmade craft, I had to point you to a fantastic find that I came across a few months ago – From Tree to Sea, shown throughout this post. Ceramics are so tactile and add character, but also bring a home to life because simple details can make a space feel so evolved and home-y. If you have a shelf with just books, that's a bit boring right? But if you stack them a certain way, mix in a ceramic pot with a plant, place a candle on a book, or a pretty bowl or basket, suddenly the shelf is fresh and has a unique look.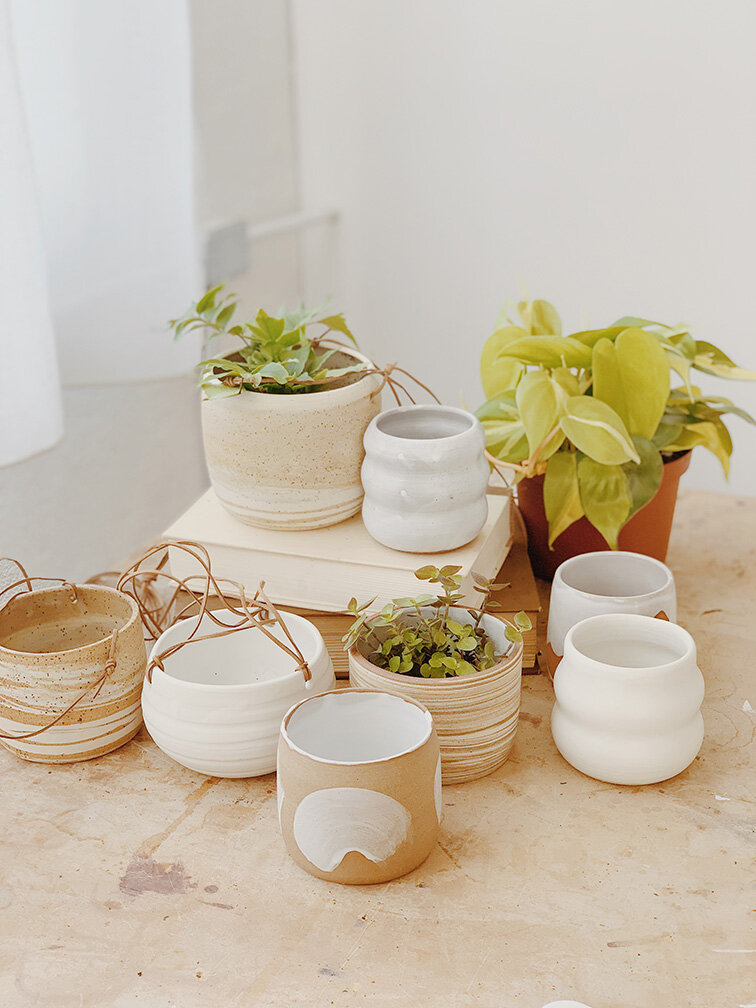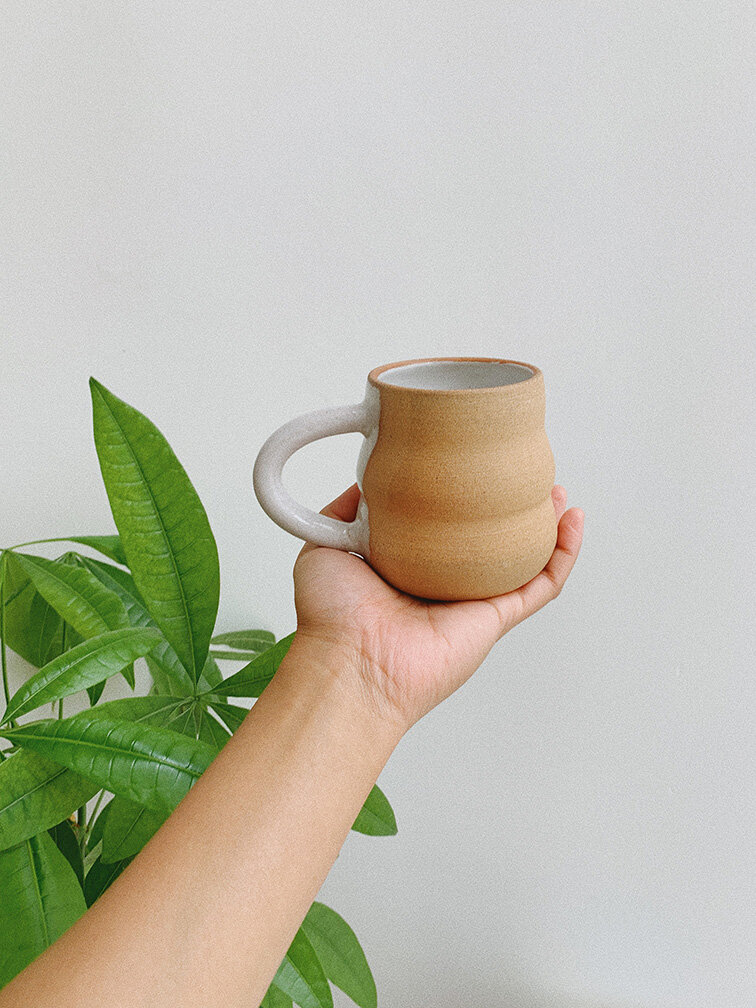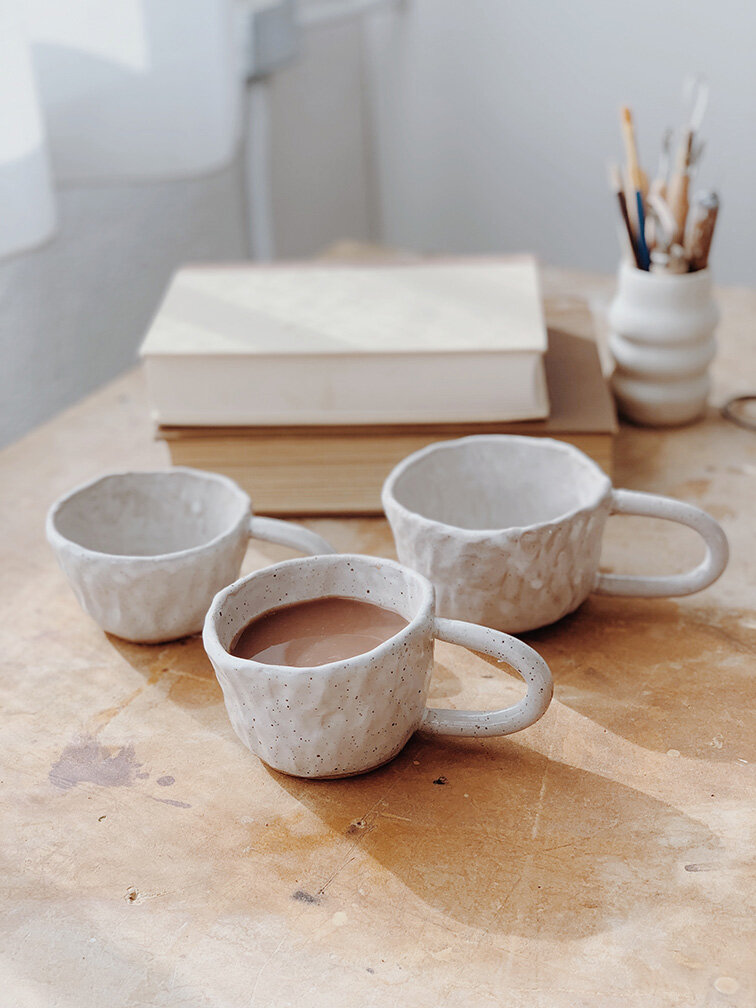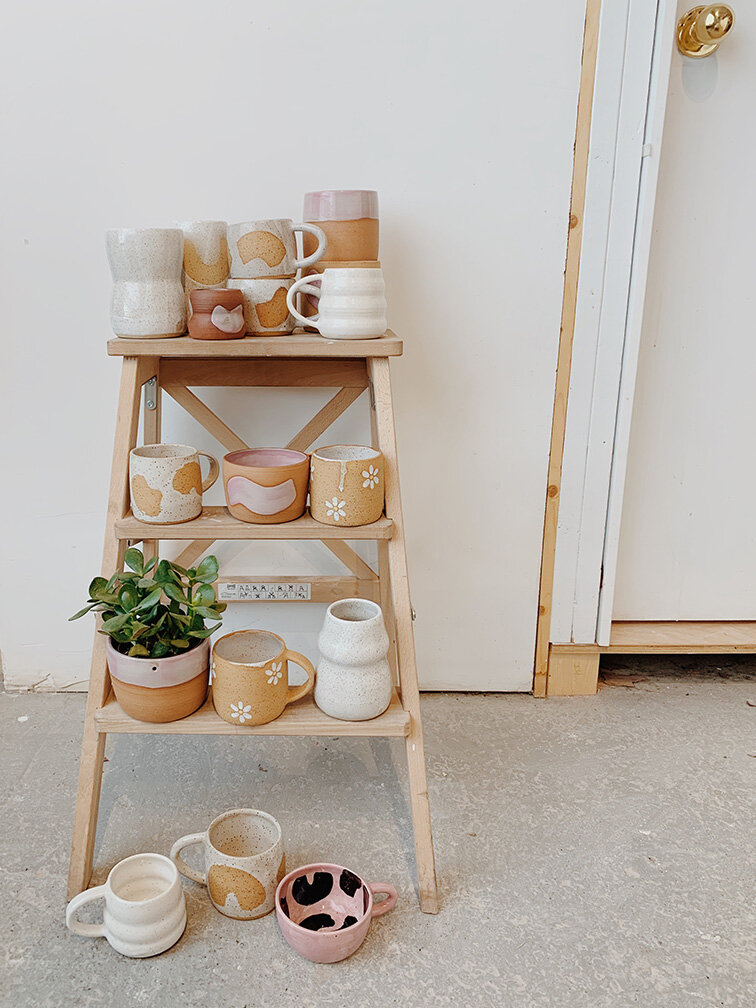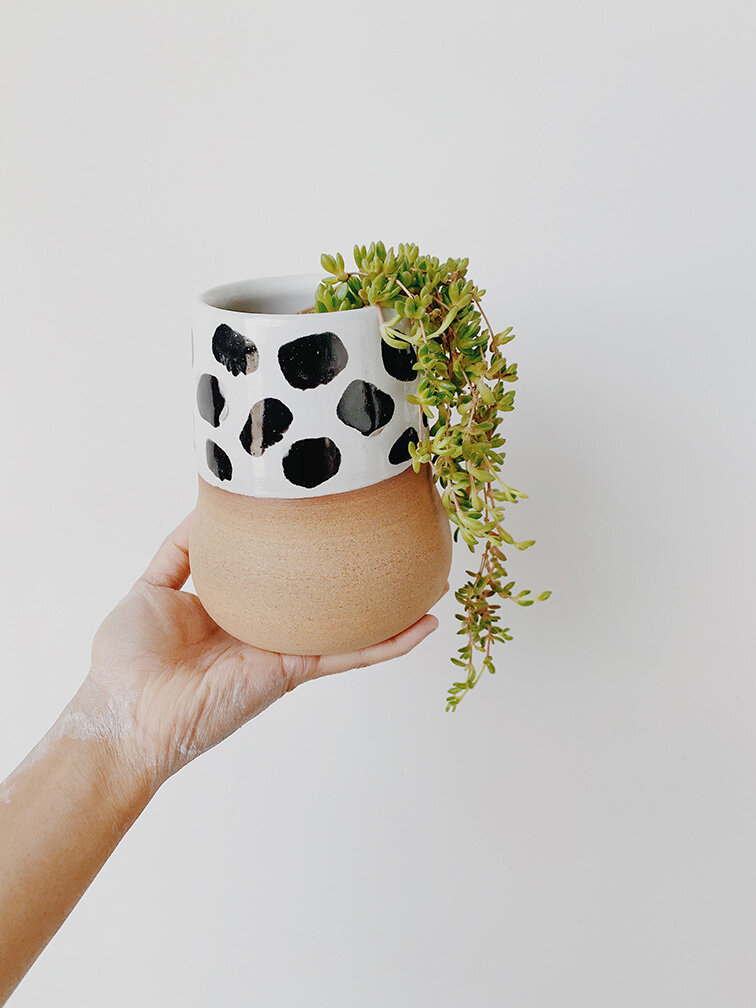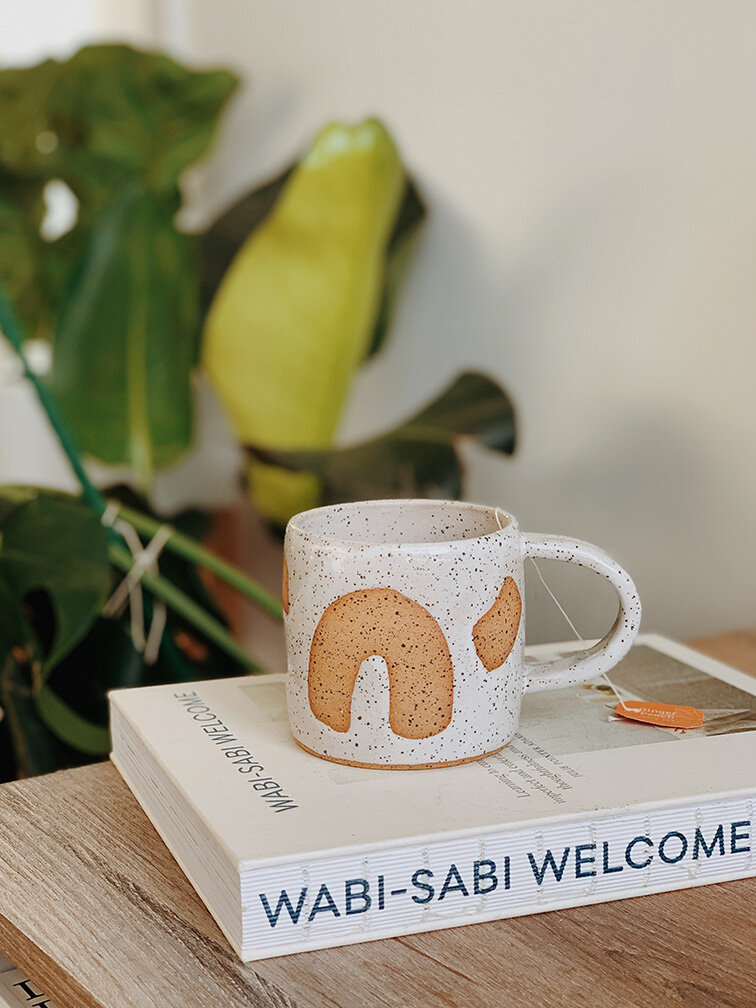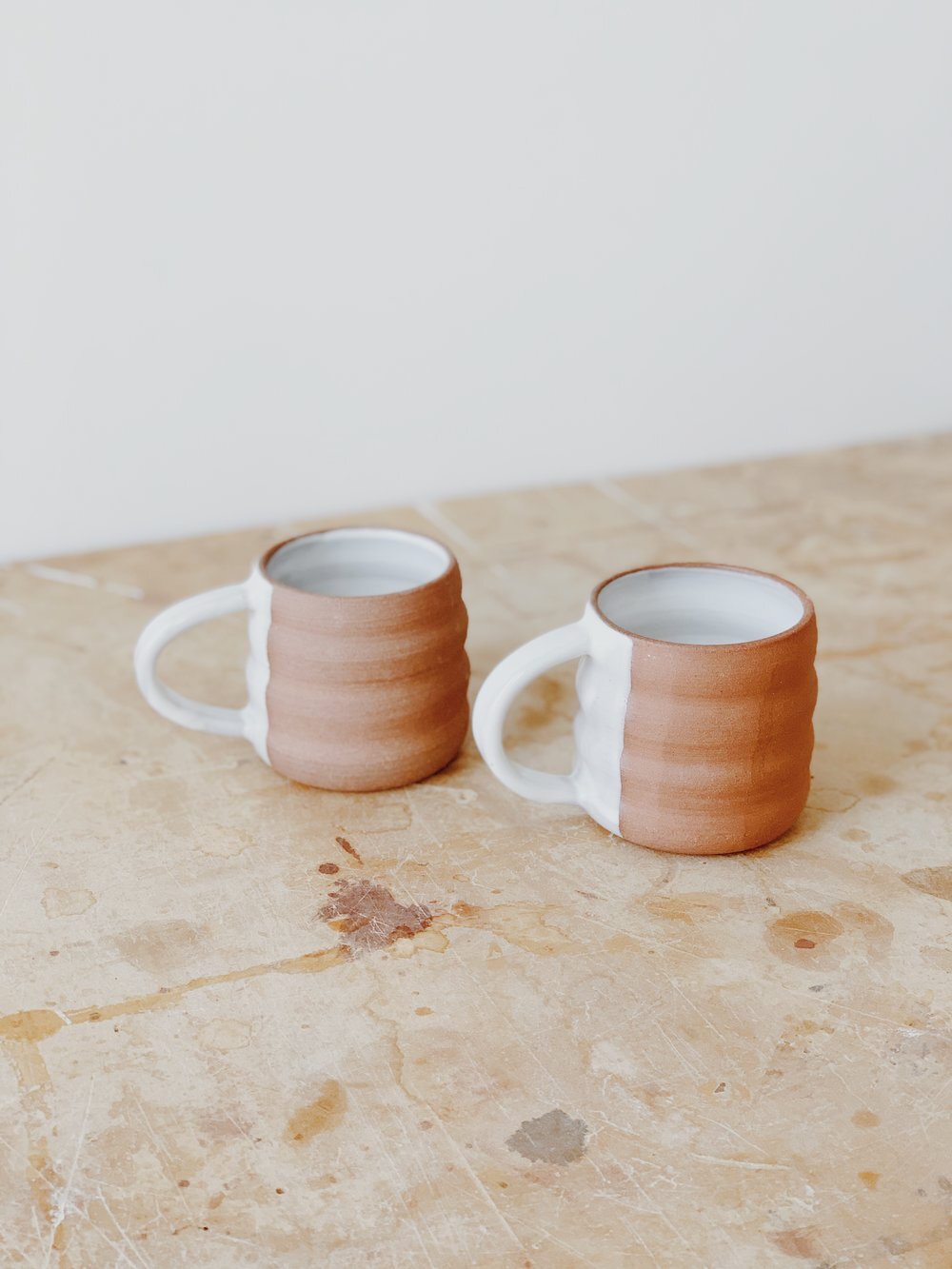 I want to introduce you today to Lauren Strybos who is a self-taught Canadian ceramicist and former wildlife biologist who has a passion for the outdoors combined with environmental conservation. Lauren creates one-of-a-kind ceramics with an emphasis on tones, textures and shapes that you'd commonly find on a nature walk.
From Tree To Sea ceramics are produced in limited quality, small batches and Lauren uses a mix of stoneware and porcelain clay bodies. She likes to work with raw, unglazed clay and soft colored glazes and to make hand-built vessels along with smooth, wheel thrown shapes.
I love the hanging plant pots and of course, the natural tones of terra cotta and cream. These really fit current interiors trends too, especially the boho modern look, and natural living, don't you agree? And everything shown here would add a special something to your home – and supports an artist who loves to create. A double win!
Photography: With permission from Lauren Strybos